Accounting software is a computer application that reports and records a company's financial activities. Businesses establishments in Singapore use these software programs instead of traditional ledgers, spread sheets, and manuals for a more accurate and automated recording of statistics, operations, and transactions. Though these programs keep track of financial activities, like traditional paper-pencil accounting systems do, they also offer more functionality for added convenience for businesses.
Both large and small companies can use accounting programs, but the type of program to use depends on the needs of their establishment. However, the top functions of good Singapore accounts software should include the following, together with your desired features.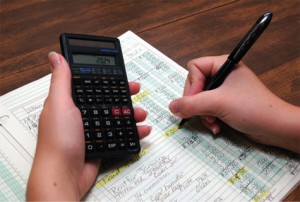 Security
Accounting software is built so business owners won't have to disclose company's private information to an accountant, which in most cases is outsourced from a 3rd party. By using your own accounts software, confidential information remains private. You can set your own passwords to control the privacy of every account. You can also let your account managers to set their own passwords for them to gain access only to their assigned accounting areas. And most importantly, you're assured that files are protected from unauthorized intruders.
Automation
Large firms in Singapore today need more than basic financial management and accounting transactions support. With these companies' everyday massive transactions, their systems require automated tracking of expenses, employee payrolls, departmental and company budgets, and other financial activities in order to keep pace to the growing demands of their business operations.
Internet Connectivity
Internet connection has become a staple requirement in running a business, and it only makes sense for accounting software like million accounting system from Singapore to adapt this trend. Look for a software application that allows you to send and receive emails in multimedia and text formats, remotely view data and statistic, and handle electronic fund transfers.
Customization
Whether you like or not, there's no accounting software in Singapore that will perfectly fit to your expectations and company's needs. However, through customization, you can customize everything in the software – from statements, reports, and formats, to help systems, software tools, and user interface. Look for software that lets you set things according to your needs and preferences.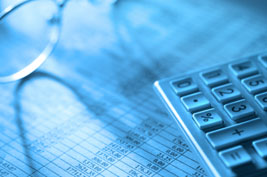 Reports
This account software function allows business owners to view all the transactions made by his workers. It gives the owner a bird's eye view of how the business is doing. This function is generally customizable and can be set to either summarized or detailed report. Moreover, accounting reports will keep users reminded of the payments to make, like reminding you that today is your due date for paying the tax or remind you of how much you owe to other company.
Analysis
Another key function your Accounting software should possess is the ability to organize business' monetary status and information. With this software function at hand, you will be able to prepare annual budgets, study profitability rate of a product, plan for growth, analyze every expense made, and make adjustments without the trouble of leafing through papers, files, and folders just to gather the statistics needed for the tasks.