New Year's Eve (NYE) is a worldwide event and it so happen that Singapore offers one of the best celebrations. To be here in Singapore to welcome the New Year is one of a kind experience for locals and for the tourists as well. There are many parties out there and it is to our advantage if we know where to go if we want to have a good time.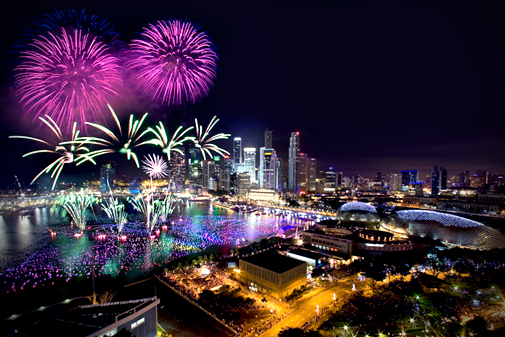 The New Year's countdown will be celebrated by every establishment here in Singapore from restaurants, hotels and commercial buildings like the Singapore Flyer. It does not end there because there will be concerts as well as live shows organized for the sole purpose of having fun as we welcome the New Year. In short, the atmosphere will be most amazing.
Here the best sports you can consider to welcome the New Year:
Marina Bay area: The biggest party will be in the Marina Bay area. Since Marina Bay area is one of the major tourist spot, most of the festivities and colors are concentrated here. The countdown is the highlight of Marina Bay area come New Year. It is recommended that you come early because going around will be difficult later when people starts to flood. If you choose to dine at restaurants, you will be disappointed since they are fully booked.
Siloso Beach: Starting the year with a splash will be fun at Siloso Beach. For twelve years of non-stop music, you will surely have fun. Apart from the music there will be a huge foam pool. This is by far the largest beach countdown party in Asia.
Clarke Quay: Clarke Quay is more laid back. This place is for people who want to celebrate quieter while waiting for the countdown.
Labrador Park: If you want an all-night celebration without getting wet from the beach, Labrador Park is the best place to be. The parties will start at 10pm and it will conclude at 6:30am.
If you decided to stay in hotels, you have to choose the hotel that has the best views of fireworks. Why not consider the Marina Bay Sands, Marina Mandarin, Fullerton Hotel or the Ritz-Carlton?
The parties indicate the end of the past year and welcoming the start of a New Year. No matter what 2016 will bring, we have to celebrate the good life together with our family and friends. If you do not want to go to the spots mentioned above, the best place to be is in the house in the arms of our family and friends.