10 Wedding Gown Alternatives for Fashionista Brides
The tradition of wearing a white wedding gown started during the 18th century when Queen Victoria decided to wear it on her wedding with Prince Albert. Though white bridal gowns remains the number one choice among Singapore brides, it is not their only option nowadays. Bridal pantsuits and coloured wedding gowns have started to emerge from the runway, and more brides have been considering going with ballerina or knee-length dresses instead of the traditional floor-length ball gown.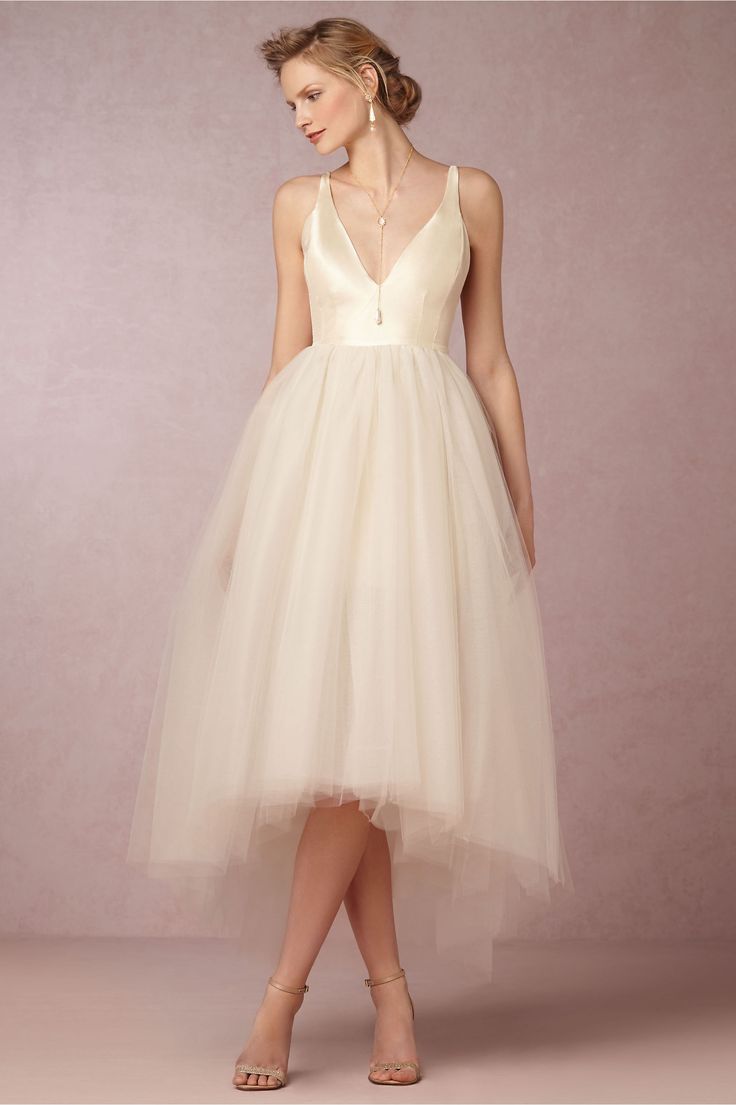 If you're one the modern brides who's planning to break away from the traditional wedding wear, then here is a list of bridal gown styles that might fit your bold move.
1. Ballerina Wedding Gowns
Not a fan of floor-length gowns but still want to wear skirts for your wedding, then you might want to consider this style. This fun, flirty silhouette got its name due to its resemblance on a ballerina's tutu skirt. Pair your ballerina dress with a lovely pair of Louboutins or Jimmy Choos, and you'll surely make heads turn as you walk down the aisle.
2. Coloured and Floral-printed Bridal Gowns
Blush, powder blue and dove grey are the popular pastel colour hues among brides who don't want to stick to a white dress for their once-in-a-life-time. You can also go against the traditional white wedding and put on a black bridal gown, only if your family and family-in-law are up and okay with it.
Other than sporting a pastel-coloured ensemble, you can also add some colour to your white affair by going with floral printed bridal gowns. You can also go for floral prints set in a monochrome colour palette for your evening affair.
3. Knee-length Dresses
Why not consider going with a cute knee-length dress for your intimate wedding instead of a full-length ball gown? Many brides know that friends go to Whitelink bridal in Singapore to get the best short dresses. Knee-length dresses are not only weather and wedding appropriate, it also allows brides to move and party freely without worrying that they might trip on their hem or train.
4. Pantsuits
Traditionally, it is the groom who wears the pants in a wedding – but not anymore. Wedding gowns set in a jumpsuit or pantsuit style is ideal for brides who are not fond of wearing skirts, and also for those who want to show-off their slender and model-like legs while staying wedding appropriate.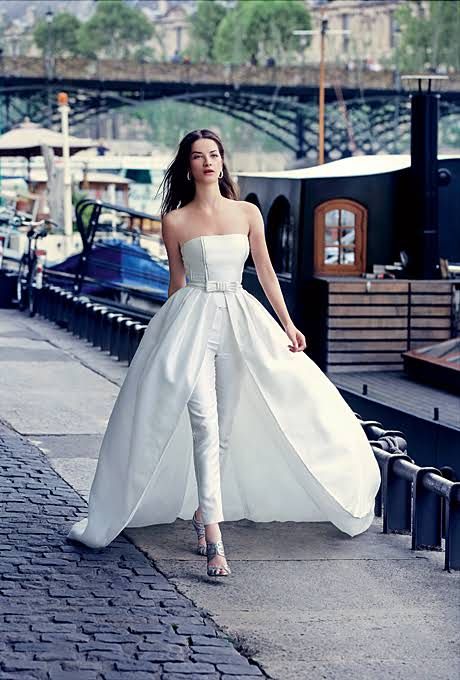 5. Shorts
Another option for brides who have slender and long legs is a romper or top-and-shorts ensemble. This ensemble is perfect if you're planning on having a more casual solemnization or an in intimate wedding on any of the sunny islands in Singapore. Also, this will allow you to move freely and stay cool in the rather humid weather. To add an air of youthful femininity and romance, opt for lace-patterned rompers.
6. Tailored Dresses
Who said you can only have a formal look with a floor-length gown? Bring out the Audrey Hepburn in you through these chic and formal tailored dresses that are perfect for any afternoon wedding or solemnisation.
7. Tea-Length Wedding Gowns
For Singapore brides who want to pull-off a vintage look, then a tea-length bridal gown is perfect for you. This feminine and elegant silhouette will not just bring out your inner Audrey Hepburn, but is also offers a great compromise between floor and knee-length wedding gowns.
8. Two-Piece Bridal Gowns
Whether you just love pairing a top with various skirts like the Logan and Devin skirt of Della Giovanna, or just fancy the combination of a belly-baring crop top and a full-length skirt – it's undeniable that two-piece wedding gowns will provide you with countless wedding dress variations to choose from.