There are many who might be tempted to search for job opportunities in online media when they see this title of the article. Of course this article talks about these opportunities but does not intend to let deserving candidates search for openings as per their qualification. All that is intended is to talk about the relevancy and increasing use of online media by the people of Singapore and how it is slowly taking prominence over other forms of traditional media.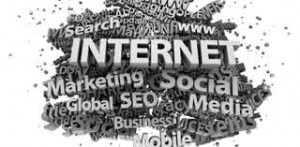 There are also issues of how and why it has taken place and what it means for the society in general. But there is no denying the fact that without causing the death of traditional media as was being pointed out by some overenthusiastic observers, online media has emerged as very powerful with the spread of internet and the gadgets that provide access to internet from anywhere and anytime.
But despite the emergence of online media, traditional media is still alive. People had predicted long ago, and the list includes luminaries such as Bill Gates, that online media will become so popular that it will gobble up traditional media. In fact, some believe that newspapers will die a slow and painful death with stagnation in readership as internet reach widens and deepens.