For music enthusiasts, music is the food for their soul. Without it, they will feel lifeless and dull. Many people are musically inclined and some are avid listeners but regardless, there are plenty of radio stations here in Singapore dedicated to give their listeners the best music experience.
For your information, Hot FM 91.3 has surpassed 987FM as the number 1 music station here in Singapore. The station had gained three hundred thirty one thousand listeners. Hot FM 91.3 is also hailed as the number 1 English radio station for listeners that are below 20 years old. If you want to check their website, you can go to Radio913.com. In their website, you will see schedules of their shows and corresponding DJs.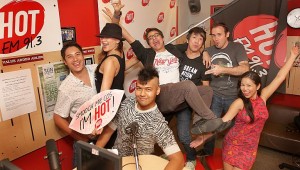 Shows
The station plays different genre depending on the program. From Monday to Friday, they have this Hot Breakfast (6am to 10am), Playing the hottest hits (10am to 4pm), The Shan and Cheryl show (4pm to 7:30pm) and Hot 30 countdown (7:30pm to 12am) programs. They play non-stop music from Saturday to Sunday. Every Saturday, watch out for Trance around the World (12am to 2am), Sander Van Doorn (2am to 3am), Ad Free 40 Weekend (3am to 6am), Ad-free over-easy weekend (6am to 12pm), Requestickles (12pm to 3pm) and American top 40 (3pm to 7pm). Every Sunday, watch out for A state of trance (12am to 2am), Fire it up (2am to 3am), weekend wind up (12pm to 6am), American top 40 (8pm to 12am) and Planet perfecto (10pm to 12am).
DJs
They have plenty of DJs starting from Adam, Josh, JJ, Shan, Cheryl, Charmaine Yee, Nadz, Eddie Halliwell, Cheryl Miles, Paul Oakenfold and Ryan Seacrest.
Aside from that, you have the right to vote for the hot 30 hits. The website also provides pictures.